BGCL's First Annual Cornhole Tournament!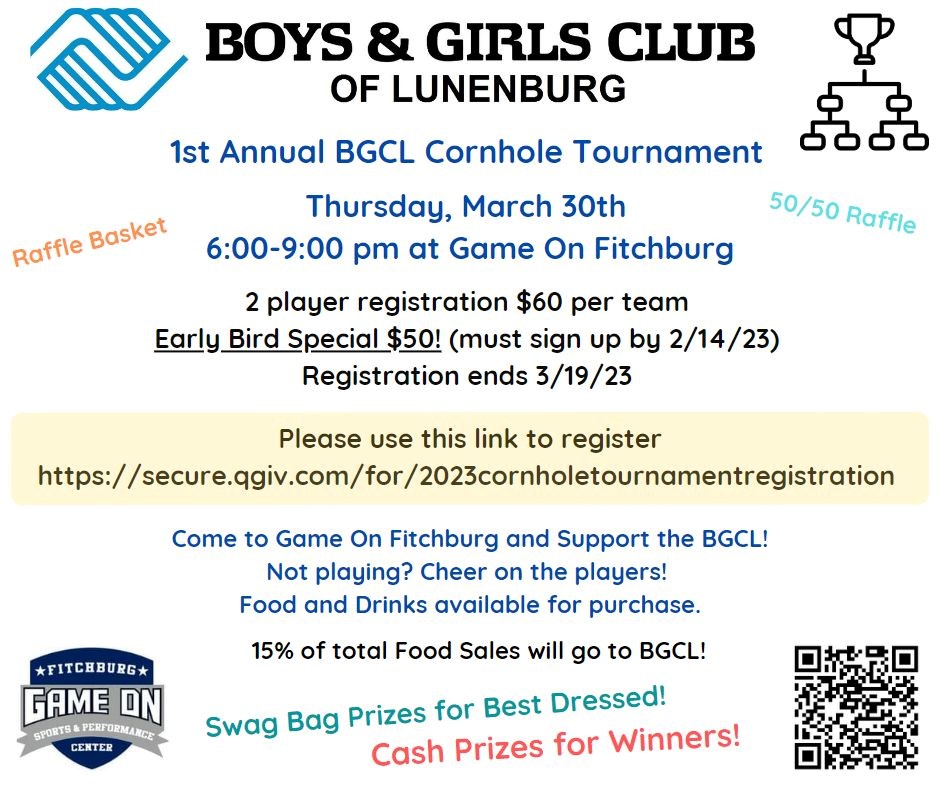 Looking for a night of fun, competition, and fabulous prizes? Register to compete in our first annual Cornhole Tournament held March 30th from 6-9pm at Game On in Fitchburg!
Ways you can help make this a success:
1. Buy a Raffle Ticket! Anyone can win (yes, even you!) https://secure.qgiv.com/for/bgccorraf/
2. Register for the Tournament! Create a team and battle against others on March 30th! https://secure.qgiv.com/for/2023cornholetournamentregistration (or, show up to spectate and participate in our 50/50 raffle)
3. Become a cornhole sponsor! All proceeds benefit the BGCL summer program scholarship fund (use cornhole registration link above)
4. Not interested in Cornhole? Share this event with someone who might be!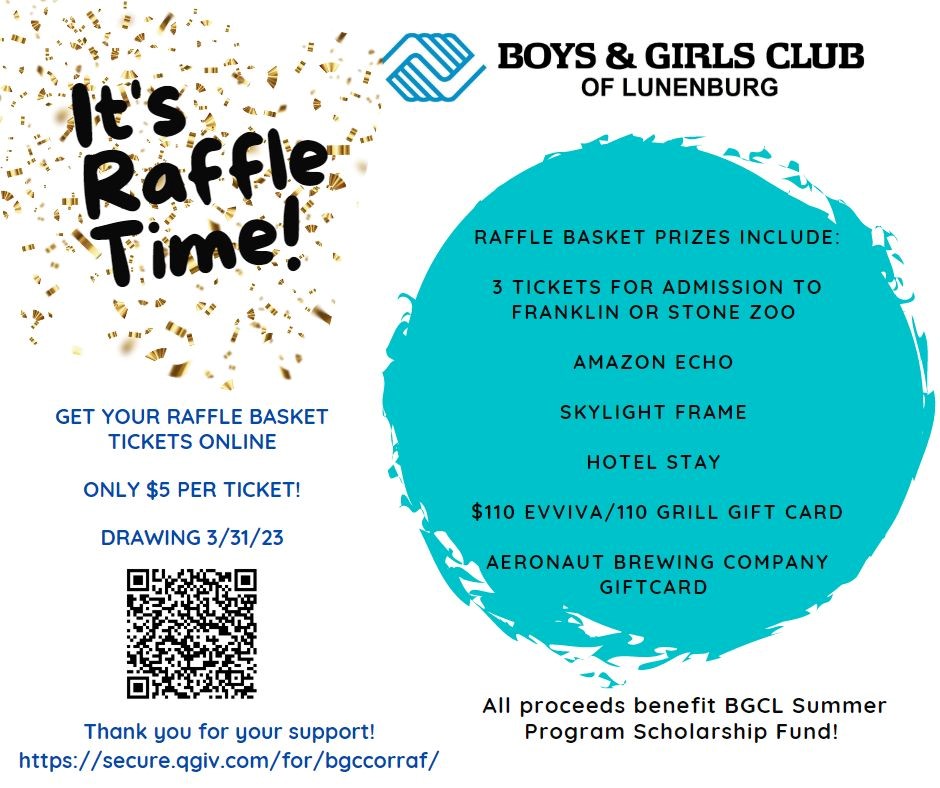 Haven't signed up because you don't want to bring the kids along or leave them at home?
It's your lucky day! The BGCL will be open until 10pm on Thursday, March 30th to ensure our parents get the chance to go out and have a good time! BGCL members can come right after school and stay until 10, or be dropped off before the Cornament begins. Got siblings? All children Kindergarten and up are eligible to come for the night! We'll handle dinner, supervision, and entertainment so the only thing you have to worry about is your aim!
Drop off begins at 5:30pm, cost is $10 for a single child or $15 per family.
The following form must be filled out before drop-off: https://forms.gle/vALXCZ2a9G1ETVVFA
Register to play here! https://secure.qgiv.com/for/2023cornholetournamentregistration